Latest Self Report
Click on the image to enlarge the chart.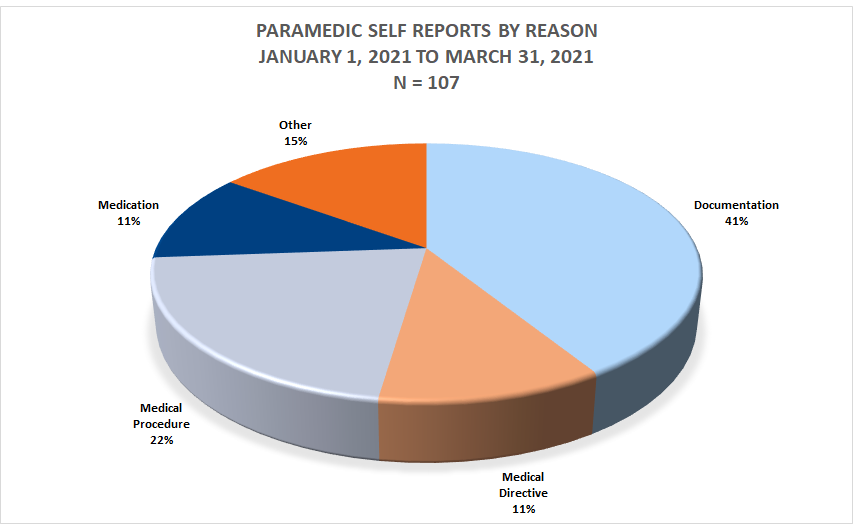 Self Report and Good Catch Program
Self reporting is an important part of paramedic practice. Self reports may include, but are not limited to, medical directive variances, documentation omissions, patch failure or omissions, or any challenges a paramedic may encounter during a call. The Self Report Form does not replace the option of contacting a Paramedic Practice Coordinator (PPC) for discussion, however serves as a standardized method of reporting.
Paramedic Self-Reported Variances